SSA5000A Series Spectrum Analyzer
Frequency Range from 9 kHz up to 13.6 /26.5 GHz
-165 dBm/Hz Displayed Average Noise Level (Typ.)
-105 dBc/Hz@1 GHz,10 kHz offset SSB Phase Noise (Typ.)
25 MHz/40 MHz Analysis Bandwidth
Analog Modulation Analysis and Vector Digital Modulation Analysis
Channel power, ACPR, OBW, Harmonic, TOI measurement etc.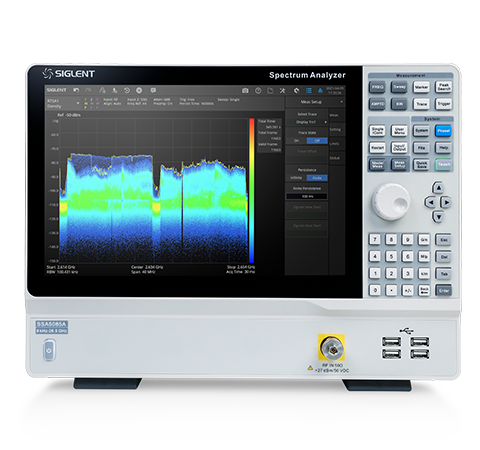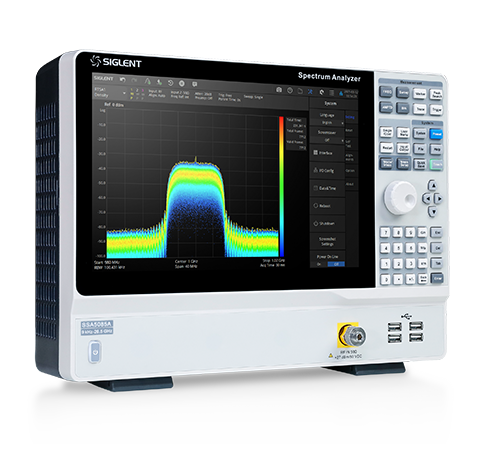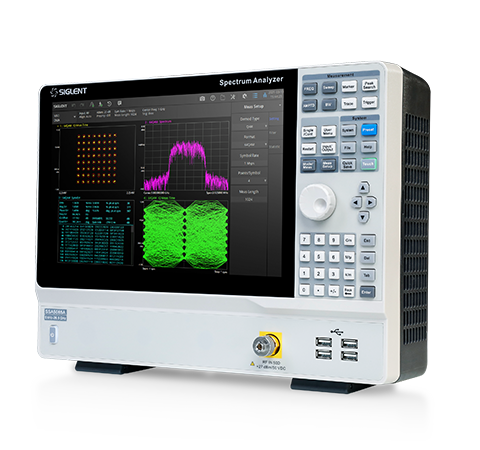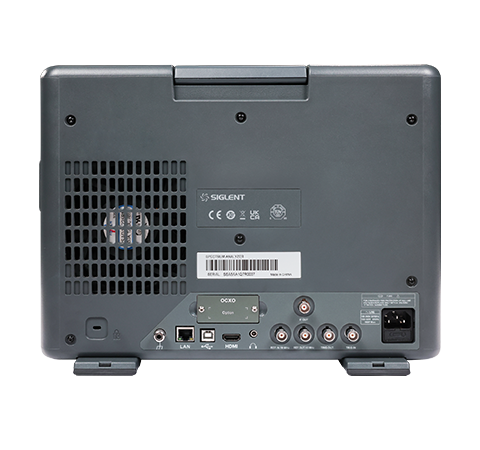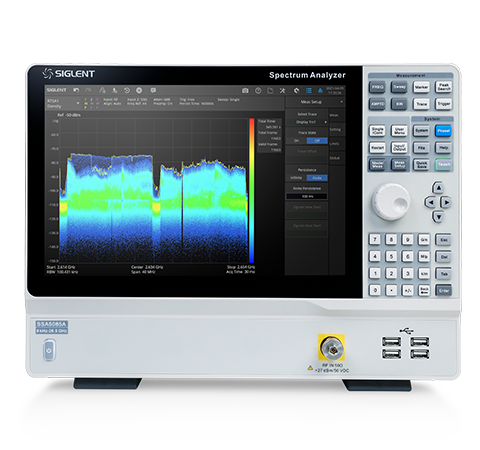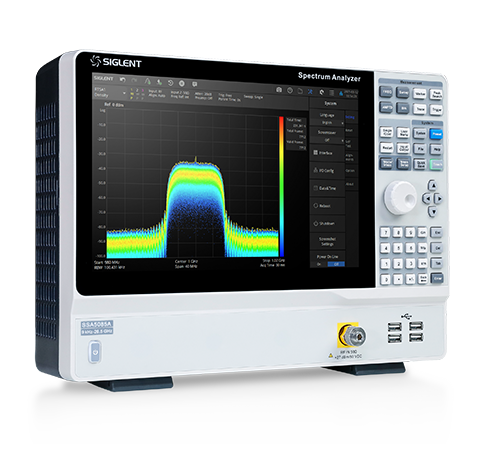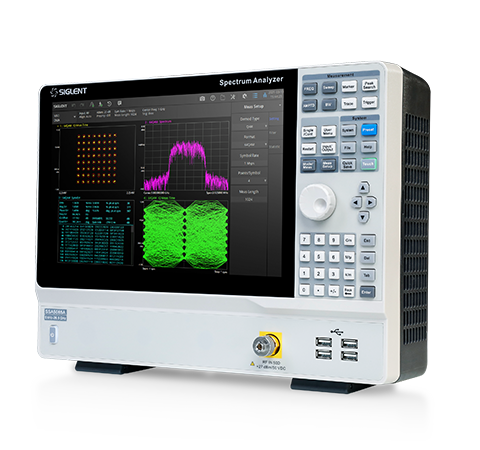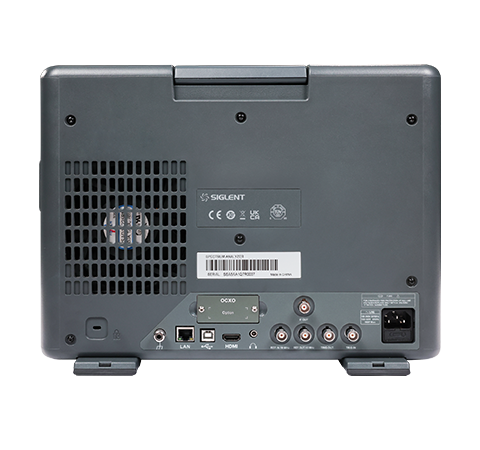 Spectrum Analyzer Mode
The SIGLENT SSA5000A spectrum analyzers are powerful and flexible tools for complex RF spectrum and signal analysis with a frequency range of 9 kHz up to 13.6 GHz/26.5 GHz.
Applications include broadcast monitoring/evaluation, cellular site, IoT, WLAN and bluetooth surveying, research and development, education, production, and maintenance.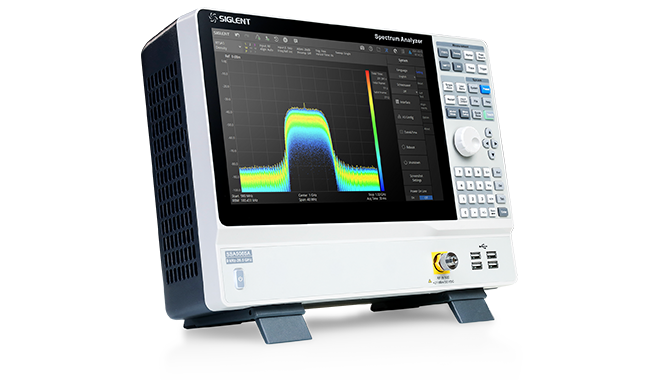 Real Time Analysis Mode
The SSA5000A series has real-time spectrum analysis capability. The analyzer can provide multi-dimensions data displays, advanced triggering to solve modern RF spectrum challenges, like channel power measurement, hopping frequency, conflict channel, spectrum interference.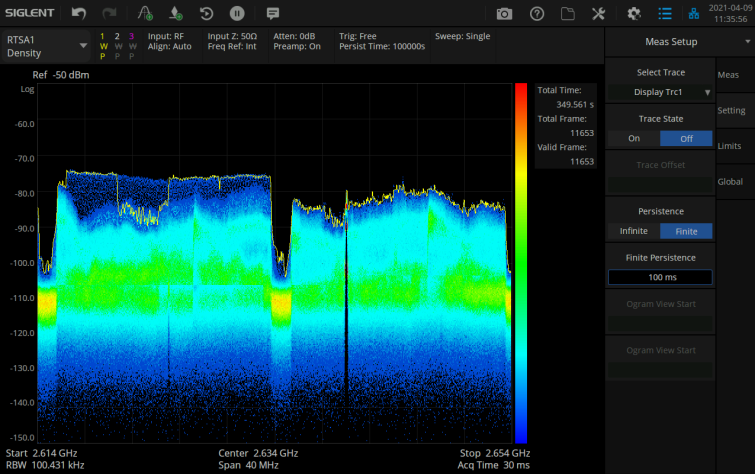 Modulation Analysis Mode
AM/FM/PM analog modulation, and ASK/FSK/PSK/MSK/QAM vector modulation analysis are useful in transceiver testing. With measurement of EVM, constellation and eye-diagram display, there are plenty of methods to evaluate communication quality.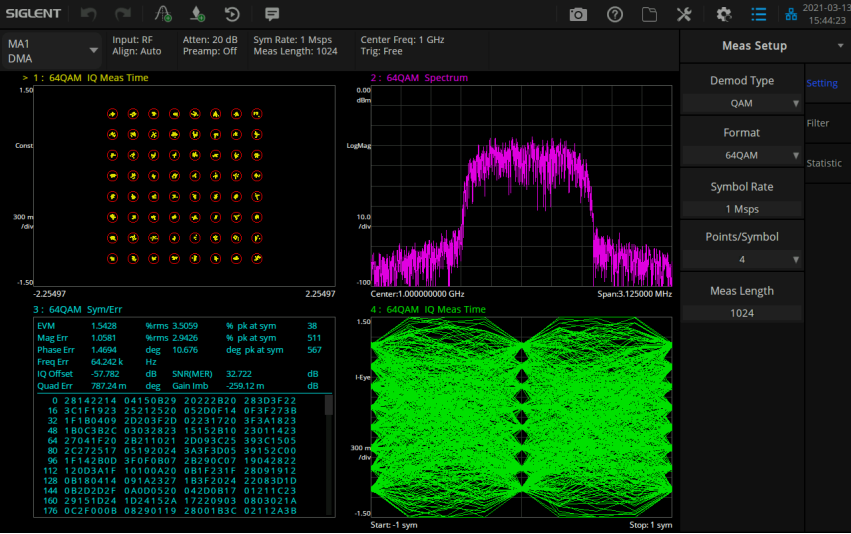 Specifications
---
Frequency Range

​

SSA5083A:9 kHz~13.6 GHz
SSA5085A:9 kHz~26.5 GHz

Resolution Bandwidth

1 Hz~10 MHz

Displayed Average Noise Level

-165 dBm/Hz

SSB Phase Noise

-105 dBc/Hz

Analysis Bandwidth

40 MHz

Frequency resolution

1 Hz
| | |
| --- | --- |
| Advanced Measurement (opt.) | CHP, ACPR, OBW, CNR, Harmonic, TOI, Monitor |
| Modulation Analysis (opt.) | AM, FM, ASK, FSK, MSK, PSK, QAM |
| Communication Interface | LAN, USB Device, USB Host(USB-GPIB) |
| Remote Control Capability | SCPI/Labview/IVI based on USB-TMC/VXI-11/Socket/Telnet/I-MAX, Web Browser, Easy Spectrum software, File Explorer |
| Display | TFT LCD, 1200 ×800, 12.1 inch capacitive multi-touch screen |
Model
Frequency range
DANL
Phase Noise
Analysis Bandwidth
Resolution bandwidth
SSA5083A
9 kHz ~ 13.6 GHz
-165 dBm/Hz
<-105 dBc/Hz
25 MHz, 40 MHz(opt.)
1 Hz ~ 10 MHz, in 1-3-10 sequence
SSA5085A
9 kHz ~ 26.5 GHz
-165 dBm/Hz
<-105 dBc/Hz
25 MHz, 40 MHz(opt.)
1 Hz ~ 10 MHz, in 1-3-10 sequence