Mechanical Switch
In order to meet the multi-port test requirements of microwave and millimeter wave systems, SIGLENT has introduced SSU5000A series mechanical switches with frequency range up to 50 GHz. The SSU5000A has compact design, excellent RF characteristics, low insertion loss, great impedance matching and extraordinary short switching time. It contains 1-4 independent single-pole double-throw mechanical switches with SMA or 2.4 mm connectors, or single-pole six-throw mechanical switches.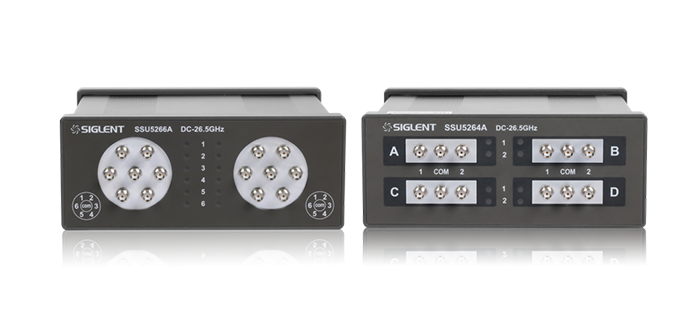 Comparison
Model
Frequency Range
Number of Switches
Switch Type
RF Connector
Price
Accessories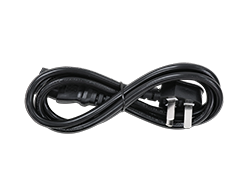 Power cord
The instrument comes standard with one power cord that meets the standards of the user's country. Additional power cords for different regions can be purchased separately.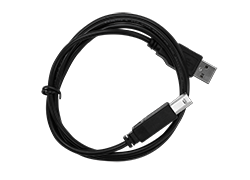 USB cable
Used to connect instrument to PC for communication.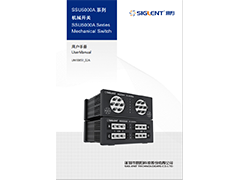 User manual
The user manual of SSU5000A series mechanical switches.
More