SDS5000X Series Digital Storage Oscilloscopes
Main Features
350 MHz, 500 MHz, 1 GHz models
Real-time sampling rate up to 5 GSa/s
Record Length up to 250 Mpts
Waveform capture rate up to 500,000 wfm/s (Sequence mode)
Serial bus triggering and decoder,supports I2C,SPI,UART, CAN,LIN,CAN FD,Flexray,I2S and MIL-STD-1553B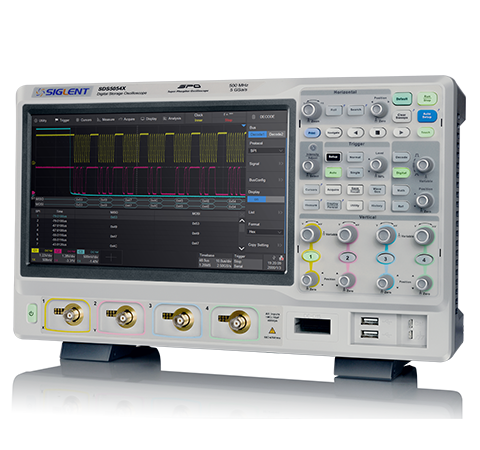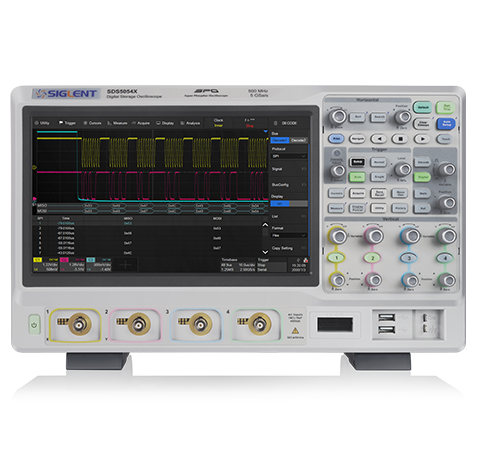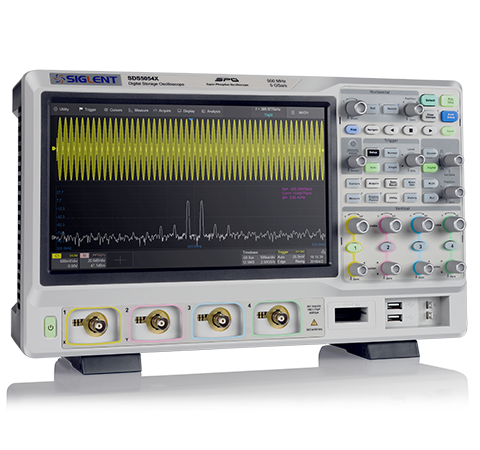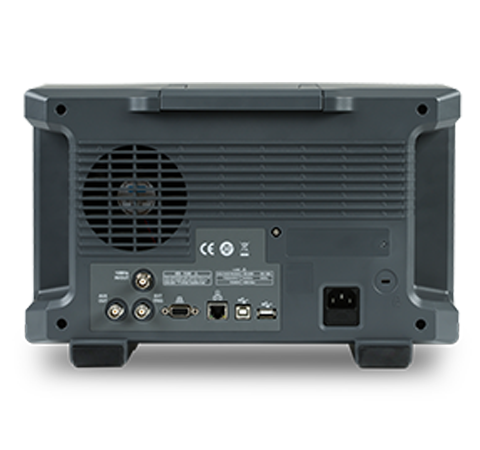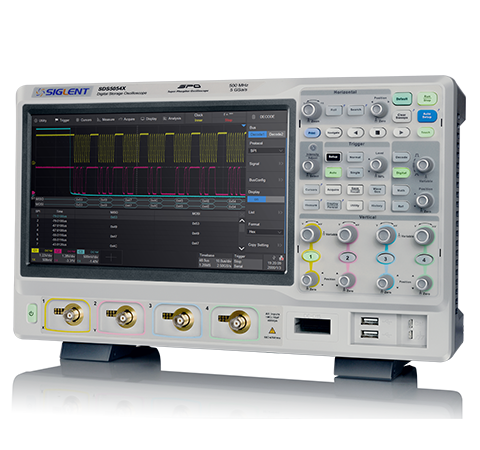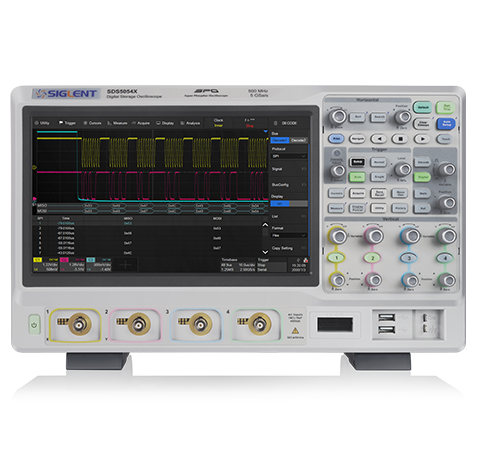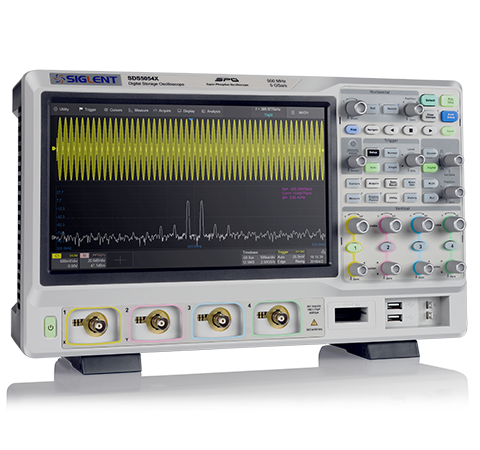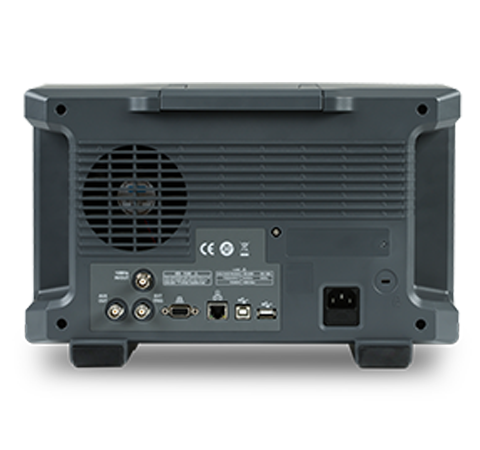 Multi-touch, Remote Control
The SDS5000X features a large 10.1" display capacitive touch screen supports multi-touch gestures, with the addition of user-friendly one-button design for most commonly used functions, can greatly improve the operation efficiency of the SDS5000X. It also supports mouse and external keyboard control.

It also offers webserver, which allowed for remote control on PC and mobile terminals without installing large-capacity drivers and Free PC software supporting SCPI programming commands.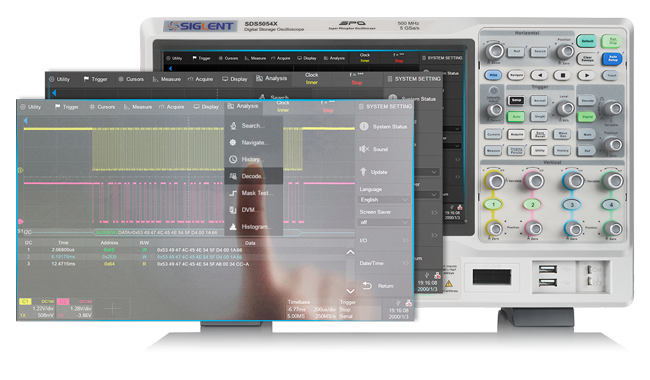 Multiple Trigger Types
The SDS5000X supports up to 11 intelligent trigger types that will quickly trigger signals of different characteristics. For example, using the Runt trigger can quickly trigger the Runt signal at the setup amplitude.

Special signals using traditional trigger types may require a setup step of approximately 20 steps. For this reason, the SDS5000X adds zone trigger. The complex signal can be ''one-step triggered'' by simply drawing the trigger area box.

The trigger source supported by the SDS5000X includes 4 analog channels, 16 digital channels, EXT, EXT/5, AC Line.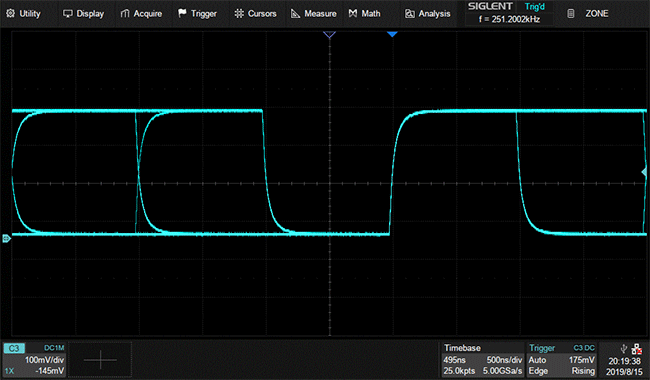 Serial Triggering and Decoding
The SDS5000X offers a variety of serial protocol triggers and decodes which are applied in multiple industries.
| | |
| --- | --- |
| I2C, SPI | Embedded serial protocol |
| UART | Serial protocol on PC |
| CAN, CAN FD, LIN, FlexRay | Automotive serial protocol |
| I2S | Audio serial protocol |
| MIL-STD 1553B | Aerospace serial protocol |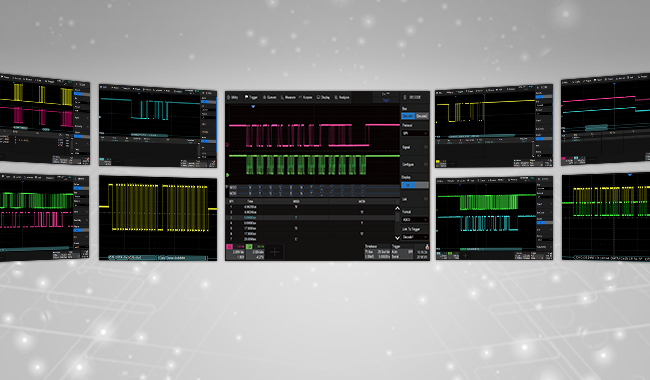 Powerful Measurement Functions
The SDS5000X currently supports over 55 parameter measurements. The advanced measurement function measures 12 parameters simultaneously and displays the trend of the parameter values in the form of a trend graph. The current value of the parameter, average, minimum, maximum, standard deviation and number of statistics are displayed on the screen when you turn on the statistics function.

The source for the measurement includes analog and digital channels as well as signals after Zoom, MATH waveforms, and Ref waveforms.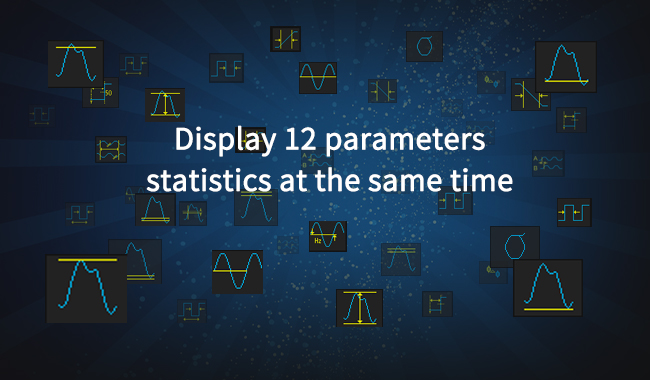 8-in-1 Instrument
The SDS5000X combines multiple functions into one, saving space and providing users with more value.
 
16 channel logic analyzer
25 MHz isolated AWG for power loop response testing with Bode plot
Template test
Digital multimeter
Bode plot function
Power analysis software
Counter
Frequency meter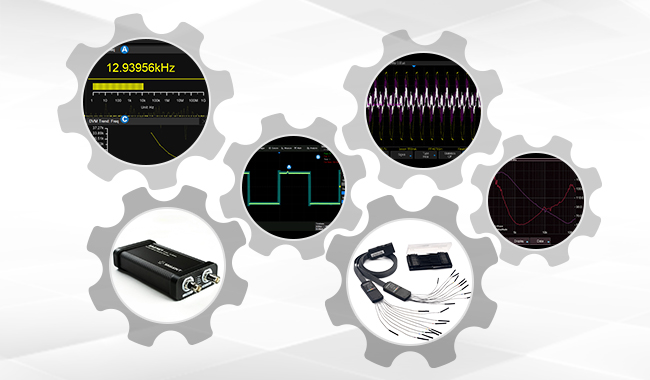 Specifications
---
Bandwidth

350 MHz 、500 MHz 、1 GHz

Sample Rate(Max.)

5 GSa/s

Waveform capture rate(Max.)

500,000 wfm/s

Analog channels

2 + EXT(

Discontinued

)

/4 + EXT

Trigger type

Edge, Slope, Pulse width, Window, Runt, Interval, Dropout, Pattern, Video, Qualifed

Serial trigger and decode

I2C, SPI, UART, CAN, LIN, CAN FD, FlexRay, I2S, MIL-STD-1553B
| | |
| --- | --- |
| Digital channel (optional) | 16-channel; maximum waveform capture rate up to 1.25 GSa/s; record length up to 62.5 Mpts |
| Waveform generator (optional) | Single channel, frequency up to 25 MHz, 125 MSa/s sample rate, 16 kpts waveform memory |
| I/O | USB Host, USB Device, LAN, Pass/Fail, Trigger Out, 10 MHz In, 10 MHz Out, VGA Output |
| Probe (standard) | 1 probe supplied for each channel |
| Display | 10.1" TFT-LCD with capacitive touch screen (1024*600) |
Model
Bandwidth
Channels
Real time sampling rate
Capture rate
Memory depth
SDS5032X (Discontinued)
350 MHz
2 + EXT
5 GSa/s
110,000 wfm/s (normal mode), 500,000 wfm/s (sequence mode)
250 Mpts (single-channel), 125 Mpts (dual-channel)
SDS5034X
350 MHz
4 + EXT
5 GSa/s
110,000 wfm/s (normal mode), 500,000 wfm/s (sequence mode)
250 Mpts (single-channel), 125 Mpts (dual-channel)
SDS5052X (Discontinued)
500 MHz
2 + EXT
5 GSa/s
110,000 wfm/s (normal mode), 500,000 wfm/s (sequence mode)
250 Mpts (single-channel), 125 Mpts (dual-channel)
SDS5054X
500 MHz
4 + EXT
5 GSa/s
110,000 wfm/s (normal mode), 500,000 wfm/s (sequence mode)
250 Mpts (single-channel), 125 Mpts (dual-channel)
SDS5102X (Discontinued)
1 GHz
2 + EXT
5 GSa/s
110,000 wfm/s (normal mode), 500,000 wfm/s (sequence mode)
250 Mpts (single-channel), 125 Mpts (dual-channel)
SDS5104X
1 GHz
4 + EXT
5 GSa/s
110,000 wfm/s (normal mode), 500,000 wfm/s (sequence mode)
250 Mpts (single-channel), 125 Mpts (dual-channel)