SIGLENT Release the SDS6000L Low Profile Digital Storage Oscilloscope

Date: 2023-01-12

Views:
568

12th January 2023 SIGLENT Technologies Released their First 8-Channel Low Profile Oscilloscope, the SDS6000L series.

12th January 2023 SIGLENT Technologies Released their First 8-Channel Low Profile Oscilloscope, the SDS6000L series.
The SDS6000L series combines unparalleled performance and value, available in 4 or 8-channel models with bandwidths of 500 MHz, 1 GHz, and 2 GHz with a high sampling rate of up to 10GSa/s. Storage up to 500 Mpts/ch allows deep capture at high sample rates. These capabilities enable users to capture illusive signals at higher sample rates and rapidly zoom in on the areas of interest. The SDS6000L series features SIGLENT's innovative SPO technology with a waveform capture rate of up to 750,000 wfm/s (Sequence mode), enabling easy capture of low-probability abnormal events.
The space-saving design of the SDS6000L series comes in a highly compact form factor. Its 4-channel model body thickness is only 43mm, occupying 1U. Unlike traditional oscilloscopes, which occupy 7U, this slim design delivers ultimate space-savings while offering a better solution for embedded system measurement and automated test workflows.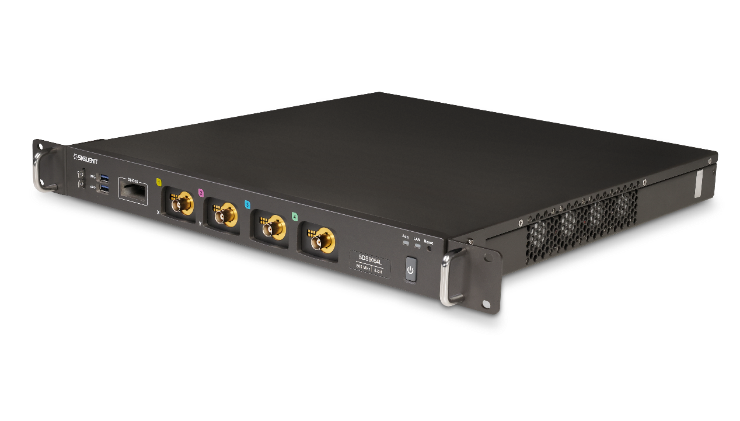 The SDS6000L series supports 8-analog channels, significantly expanding addressable use cases and applications. Digital designers need the ability to view more than four channels to correlate causal effects. For example, Designers need the ability to simultaneously correlate bus contention, clocks, data, address buses, frequency domain, and PDN (Power distribution network). Delivering these functions will remove existing limitations commonly found on most workbenches today.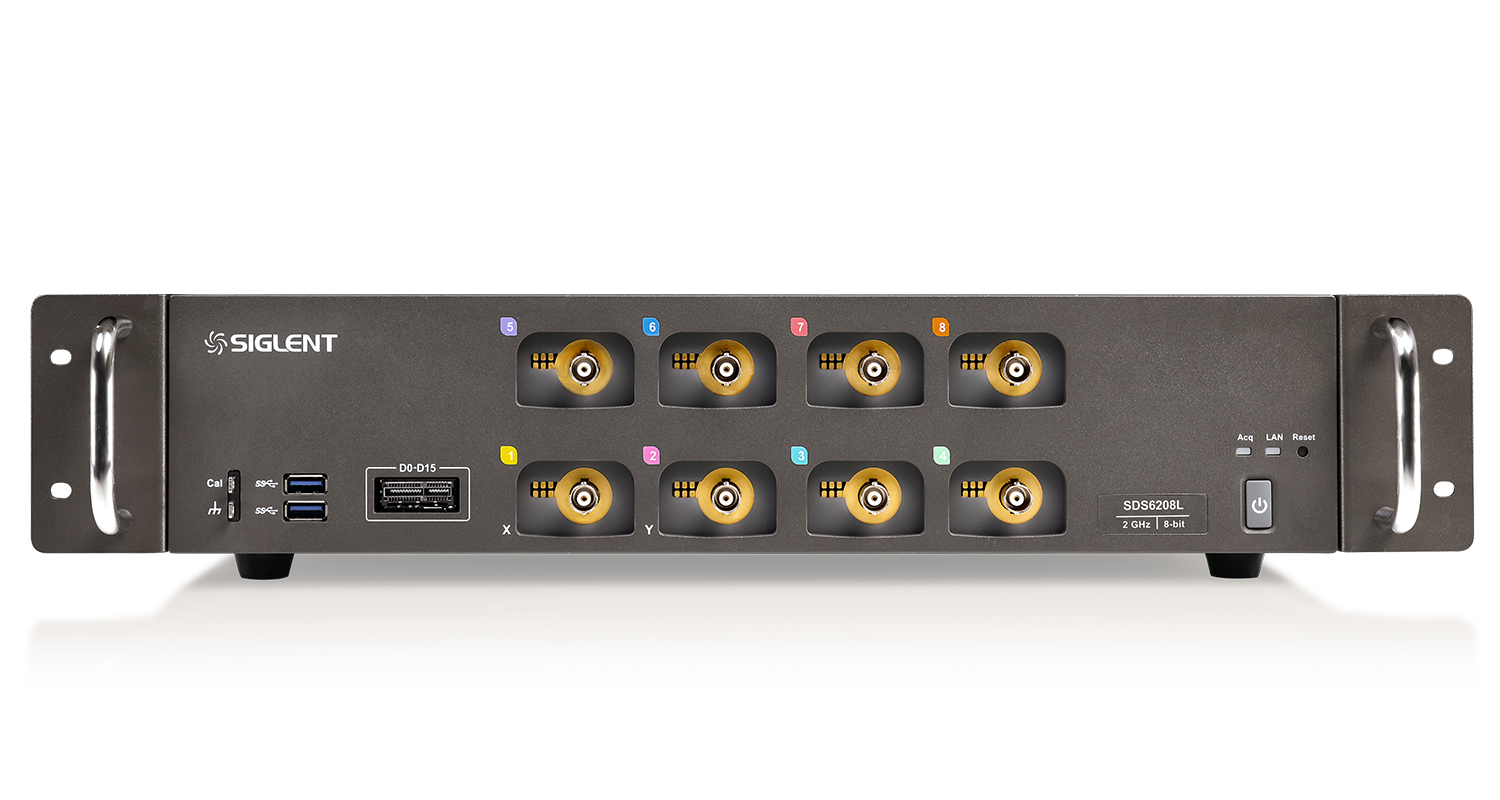 The SDS6000L series is ideal for semiconductor manufacturers and embedded designers by providing up to 8-channels.
When additional channels are needed, the SYNC64 module expands the channel count to 512 analog channels, which enables the correlation of multiple synchronous events ideal in system-level debugging.


Simultaneous debugging of serial buses, FFT analysis, DPN, ADDRESS/DATA, Buses contention are all now possible. In addition, the SDS6000L supports an external monitor and mouse, or it can be network connected with a built-in web server for remote control and is ideal for documentation.
The SDS6000L series supports jitter analysis, eye diagram, power analysis, and mask test with statistical analysis capabilities. Template testing of the eye diagram and automatic measurement of jitter parameters makes it a veritable powerhouse for digital signal measurements. Furthermore, by using third-party TDR probing solutions, engineers can now support high-density single-ended and differential TDR measurements.

This unique mix of capabilities and features opens new doors for engineers and companies involved in system-level debug and test automation.

The SDS6000L series is ideal for high-channel-count applications and provides an innovative and powerful measurement platform that is truly the best in class.
More Channels.
No Limitations.
For more information, please visit the SIGLENT website.