SIGLENT Technologies Exhibits at International Amateur Radio Exhibition 2019

Time:
2019-06-21
-
2019-06-23

Address: Friedrichshafen, Germany
Apply
The 2019 International Amateur Radio Exhibition (HAM RADIO) took place on June 21- 23 in Friedrichshafen, Germany. SIGLENT Sales & Marketing manager Thomas Rottach and Application engineer Patrik Gold displayed and demonstrated several popular SIGLENT products at the SIGLENT booth.
As one of the largest amateur radio exhibitions in the world, HAM RADIO attracted more than 14,000 visitors and 184 exhibitors from over 50 countries and serves as an excellent platform where radio enthusiasts get together to exchange information and experience. Hundreds of customers visited the SIGLENT booth, tested features of our products and discussed their own requirements during the show.
SIGLENT showcased products including the Flagship 1 GHz-Oscilloscope SDS5104XX and also our mid and low range digital oscilloscope series' like the SDS2000X-E and SDS1000X-E. Several SIGLENT waveform generators such as the SDS2000X and SDS1000X were on display. The 6.5-digit SDM3065X Digital Multimeter , SPD1000X DC-Power Supplies and the SHS800 handheld scopes were also on display. Capturing some of the most attention was the advanced RF models such as SSA3000X series spectrum analyzer, SVA1000X spectrum & vector network analyzer. The VNA-functionality of the SVA1000X series generated tremendous interest.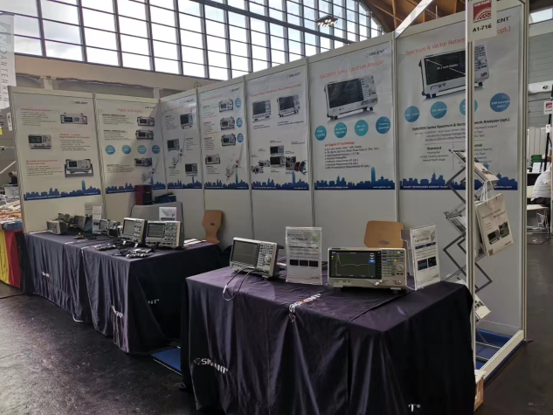 We want to thank everyone who visited our booth. Next HAM RADIO will be held on June 26-28, 2020, and we are looking forward to meet with you there next year!
Apply
活动报名

00-86-755-36887876